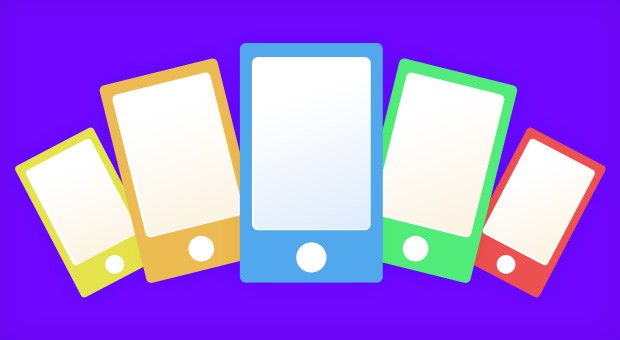 Smartphone is the best invention of today's life. A smartphone gives you the flexibility to keep lots of your things in one place. There was a time when you were going on a trip with friends; you need to carry lot of things with you like laptop, camera, GPS for navigation, Wi-Fi hotspot etc. But smartphone has solved this issue. Actually a smartphone is all in one pack device.  These days smartphone having quad core processors and storage memory up to 128 GB. It looks that in coming years people are going to completely rely on smartphones.
However it is not possible that a smartphone completely fulfill your requirements. But it will definitely ease your life up to some extent. This smartphone buyers guide will surely help you about purchasing a new mobile phone.
Why you need a smartphone ?
It is very important to know why you need a smartphone. Either you are buying it just for a status symbol or just for sending SMS and making calls. Smartphone is not for making calls and sending SMS. There are much cheaper phones available in the market for this purpose. Smartphone is something else. Well let's take an example of a field engineer. Why he need a smartphone? He has to travel in different locations. He used to capture some snaps of his visited sites, May be it is the requirement to send some urgent emails to boss. I guess a smartphone completes his entire requirement, as it has GPS, navigation maps, camera, 3G/GPRS. He can trace his destination, take pictures, can send emails during traveling. Similarly a person who is doing some accounts work, can use different software's on his smartphone while he is not present in office. A camera is not his requirement. Same is the scenario for a social media junkie. He/She just uses Facebook/Twitter etc. GPS or some others features are not his/her requirement. So we must need to know what our actual requirement is.  I recommend that you take a pencil and write down on a paper that why you need a smartphone. Think and write 10 points at least about your requirement and your uses. This will help you to figure out the best choice of smartphone you want to buy.
Set your Budget
Well if you just want to use social media or MS Office then smartphone with good camera or processor is not your need. Do not waste your money on buying luxurious phones. Check your pocket money and plan accordingly. If you can afford then go for it.
Speed
If you are a gamer and love to play high-end games on smartphone then speed does matter in your case. A 600 MHz processor or a Quad core processor far better than dual core. A smartphone equipped with good processor never disappoint you in the case of gaming. Similarly a 2 GB RAM equipped smartphone is better choice.
Camera
If one loves photography and always busy in capturing stuff or you are a crazy instagramer then you must chose a smartphone with better camera. There are many smartphones available with good pixels in market.  All you need to do is to make a list of those smartphones and then do some search to check which one is better.
Battery life
Well most of us ignore this factor while buying a smartphone. I think battery is the significant factor you must consider while buying a smartphone. A good battery will last long and fulfill your daily usage completely. I will recommend you to give extra advantage to one having more mAH.
Brand and OS
Are you branding conscious? If yes then chose your brand wisely. Android is good for simple users with lot of entertainment stuff. While iOS and other windows platforms have their own advantages. It depends on what you prefer, chose that.
Display
You love colors and brighter graphics then go for Super AMOLED or retina display. However IPS display is also good. Display size also matters.  You just need a smartphone or a Phablet. Make your choice accordingly and then go for it. Decide which phone you want a touch screen or a QWERTY or numeric keypad handset. For touch screen mobiles check whether it is responsive or capacitive.
Design
Some people are crazy about designs. A stylish and well crafted smartphone is surely eye candy. You must consider this factor also while buying a smartphone. Remember what the great Steve Jobs has said
[quote align="center" color="#999999″] Design is not just what it looks like and feels like. Design is how it works [/quote]
Memory
If you want to store huge amount of data in your smartphone then you must buy a phone with enough memory or chose that smartphone which supports external storage options.
Some more features to consider while buying a smartphone
Carrier and price plan
FM Radio
Accessories
Sensors
GPU
3G/LTE support
Dimensions and weight
Conclusion
I personally think that every smartphone has its own features and uniqueness. All you need is to see your need and budget or which suits you the best. Then go for it.