Whats app is a popular messaging app. This app was founded by former Yahoo engineers Jan Koum and Brian Acton. More than 450 million people all around the world use this popular app. According to the reports, Facebook paid $12 billion in stock and $4 billion in cash to buy Whats app. An additional amount of $3 billion in restricted stock units was also paid to Whats App's founders and employees as part of the deal. In short, Facebook bought the most popular messaging app, Whats app for $19 billion. In 2013, Facebook had estimate revenue of only $20 million which is just 10% of the total value they paid to Whats app.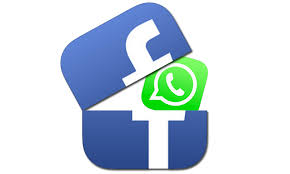 "Whats App is on a path to connect 1 billion people. The services that reach that milestone are all incredibly valuable," Mark Zuckerberg, Facebook's co-founder and CEO, said in a statement. "I've known Jan for a long time and I'm excited to partner with him and his team to make the world more open and connected."

"We're excited and honored to partner with Mark and Facebook as we continue to bring our product to more people around the world," Whats app co-founder, Mr Koum said in a statement.
Mark Zuckerberg also told fans that he wont place advertisements on Whats app as he thinks that adds aren't best way of making money from messaging systems.
"We think that for our product, advertising is not necessarily the right way to go," Koum said. "We think we have a very solid monetization system in place."

According to Ben Bajarin, from California-based technology consultants Creative Strategies:
"Whats App is on a path towards a billion users," he said. "They're growing exponentially – much, much faster than Facebook.

"For Facebook this is a key growth area where, even if they don't monetize this product, this is a way that Facebook can get the next billion smartphone consumers into their ecosystem… to touch them and engage with them in other ways than just the Facebook platform."
Whats app doesn't earn money through adds as Facebook does. Whats app is a free app for the very first year. After one year charges will be $0.99 per year. Reports reveal that Facebook could have solved the financial crisis and help thegovernment of Cyprus.
Reasons Behind Why Facebook Bought Whats app:
Below are the reasons for why Facebook bought Whats app.
1. To Facebook, Whats app is very useful. It has both offensive and defensive value.
2. Whats app has got a huge number of users from all around the world. i.e. 450 million users on daily basis.
3. Whats app has got strong revenue model. Because it charges only 1$ to its users after 1 year. While other apps including Line and WeChat have are using "stickers," user-to-user payments, e commerce, and other revenue streams.
4. Whats app has very low costs hence the app is very profitable for all.
The filing reports revealed the information about Whats app company. It has got only 32 engineers, which makes the ratio 1 engineer to every 14 million users. Whats app processes 50 billion messages per day across seven platforms in total.