Tablets have gained great popularity nowadays. Tablets have been now designed with new speedy processors, razor-sharp HD screens, and ample apps. This has increased the competition in the tablets market. Such popularity has led the prices of tablets to become competitive as well. In this piece of content, we have uploaded a list of new upcoming tablets. we have gathered some of the leaked information about these tablets. Such leaked information and product announcements help us to guess about the performance of the new device.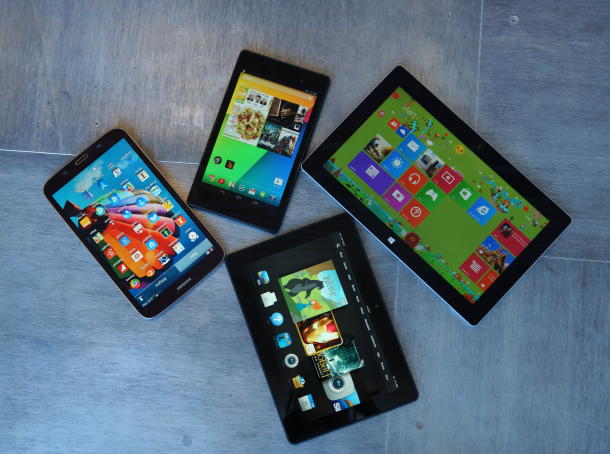 List of New Upcoming Tablets :
Acer Iconia A1-830:
Acer Iconia A1-830 is a 7.9-inch mini Android is number one in the list of new upcoming tablets. This tablet has been priced at 149$. The design of the tablet is quite impressive. It possess 32GB capacity microSD storage card slot and 1GB of RAM. Its battery life is about 7.5-hours.
Alcatel OneTouch Evo 8HD: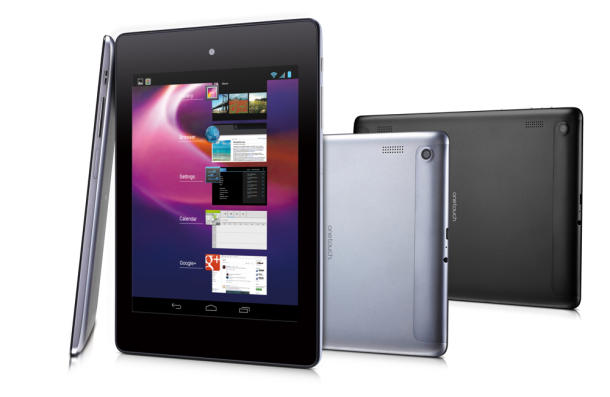 Its an 8-inch tablet priced at 299$. The tablet's casing comes in black or silver colors. The tablet runs Android 4.2 and posses 1,024×768-pixel resolution screen. Other features of this tablet include 1.6GHz dual-core CPU, 1GB of RAM, 4GB of internal storage. Also the tablet has 3G and 4G LTE and Bluetooth 3.0 capabilities. Talking about the camera feature, the tablet possess 2-megapixel front-facing shooter and a 3-megapixel one on the rear.
Alcatel One Touch Pop 7 and 8:
Both the tablets have focussed on LTE capability. The price and release dates of these tablets haven't released yet. Alcatel One Touch Pop 7 is a 7 inch tablet. It features 1,024×600 resolution TFT screen, 1.3GHz dual-core CPU, a 2-megapixel rear camera, and a VGA front camera. Alcatel One Touch Pop 8 is a 8 inch tablet. The tablet features 1,280×800 resolution, 1.3GHz quad-core CPU, 2-megapixel camera on the back and VGA camera on the front. Both the tablets posses 4 GB of storage with a micro SD storage slot up to 32 GB and both of them run Android 4.2.2.
Archos 90, 97, 101 Neon: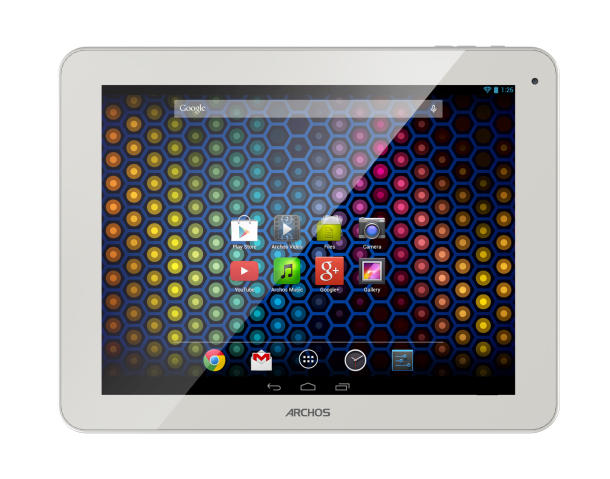 In the entire series of Archos Neon, this one is the largest tablet featuring 10.1 inch screen. Archos 90 Neon features a 9-inch display, runs Android 4.2 jelly bean, 1.4GHz quad-core processor, 1GB RAM and 8GB internal storage with microSD slot. Archos 97 feaures slightly bigger screen than Archos Neon 90. Moreover it features 1,024×768-pixel resolution, 1.6 GHz quad-core processor, same memory and storage options, a rear camera and 2-megapixel shooter. Archos 101 features 1,024×600-pixel resolution while the hardware configuration of this tablet is same as the previous two models.
Samsung Galaxy TabPro 12.2: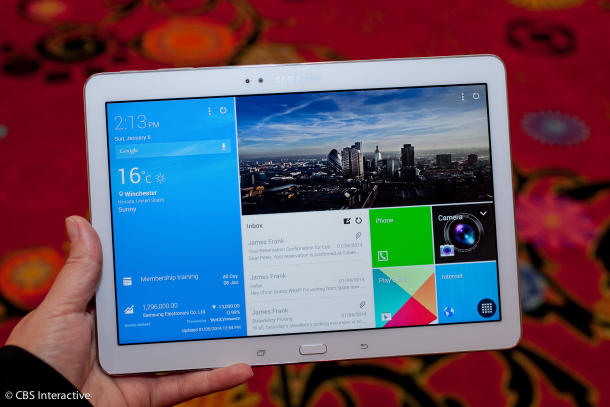 The Samsung Galaxy Tab pro comes in three sizes : 12.2-inch, 10.1-inch, and 8.4-inch. the tablet features Wi-Fi and LTE versions and also is a 3G variant. This tablet runs on Android 4.4 and feaures impressive Touch Wiz interface. The tablet is powered by latest Exynos processor or a Qualcomm Snapdragon 800. The tablet features 12.2 inch screen, 3GB of RAM, 2,560×1,600 resolution screen, 2 megapixels front cameras, 8-megapixel rear camera with LED flash, and is available in both 32GB and 64GB configurations.
These upcoming tablets will surely brought a new era in tablets market with some high specs and extra features. Stay tuned to feel the more excitement and entertainment from these gadgets.