You can easily change or remove email account from Huawei G610 with these following simple 3 steps. You can use them on any Huawei android phone to remove the email account.
Step-1
Open setting and under "ACCOUNTS" tab you see the "Google". Tap on Google.
 Step-2
It will show you the email addresses that you have configured already in the phone.Suppose you have configured xyz@gmail.com. Tap on it .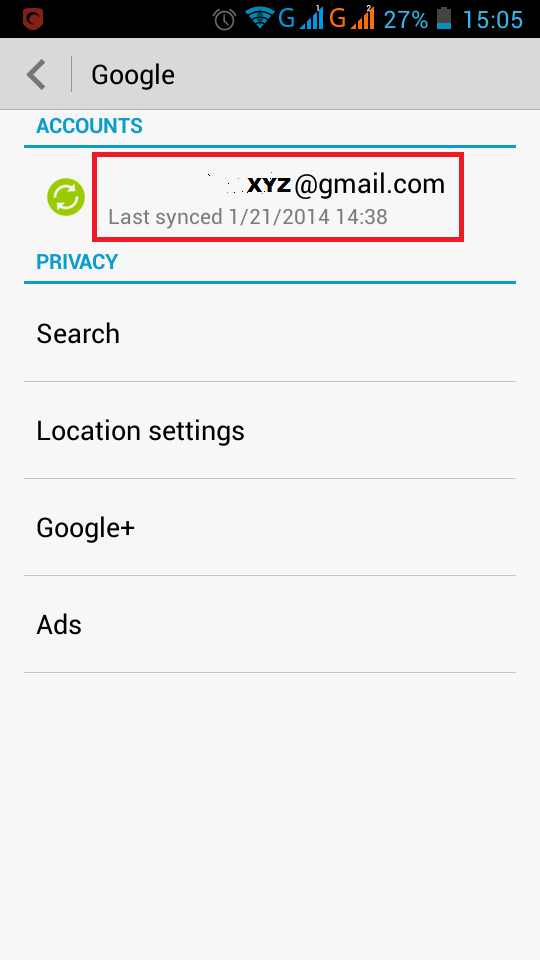 It will open a new screen like shown below.
Step-3
Now Tap on the Option button on below right side of your mobile phone as shown in red field.

Another option window will appear on the screen showing the option to "remove account". Tap on it and you are all done.