Apple always provides quality products for its users. iPad is another example of Apple's  innovation. With the recent launch of iPad air, Apple has set some more milestones for its competitors. If you are blessed with an iPad then you must be curious that what are the most awesome iPad games so far. This list will surely help you to find out the right choice for you.
10 Most Awesome iPad Games
This game is all about killing zombies and protecting different effected continents. Killing is a serious fun here. There are different levels here in which task assigned to you. Like stay alive for few minutes or wipe out the area from zombies or protect the entrance with a sniper. Killing zombies with a sniper is with 3D effects. You can see the bullet traveling and shattering the bodies of zombies. You can also build your factory setup in your base camp which prepare hand grenades, bandages, Guns, pistols, Suicide jackets (Well, you do not need to wear that, A chicken is used to get the attention of zombies when they gather around, chicken blast herself. Cool isn't it? You need to find out maps of different weapons during mission to prepare them back in the factory. This games is no 1 in my list of most awesome iPad games.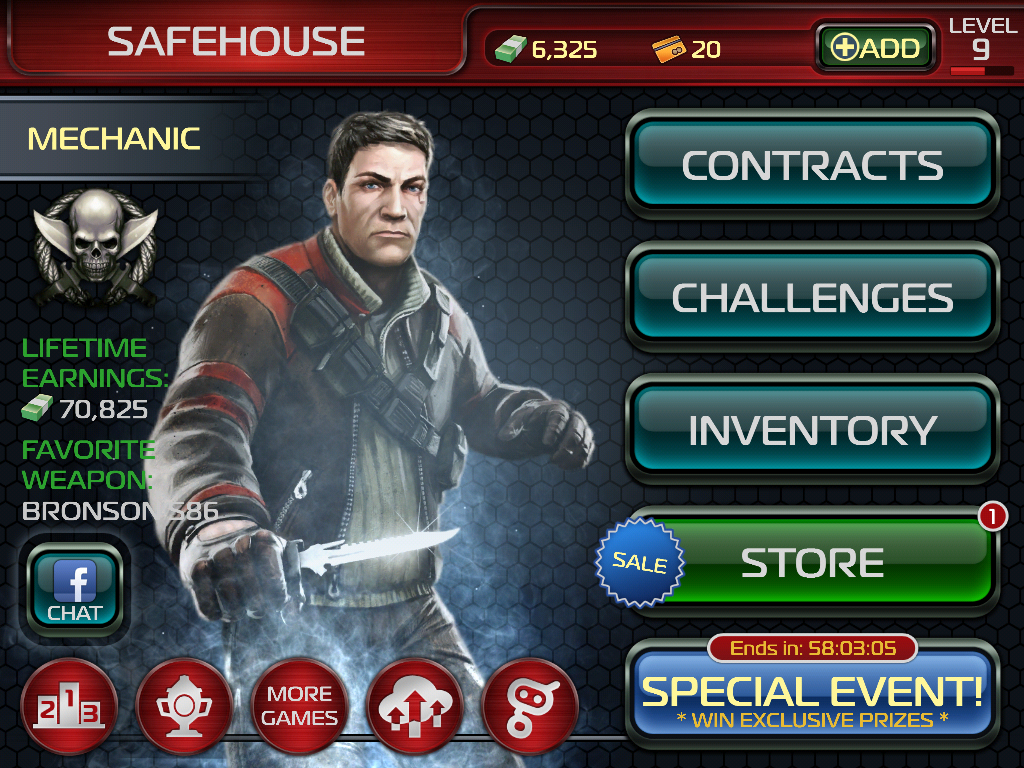 Well as the name suggest you are a hired as a contract killer. The rule is simple here kill everyone if you want to live. You can use anything to kill, Pistols, rifles, snipers wire, knifes and a numbers of other guns available. High graphics, thrilling moments, amazing effects made this game is a must have in your iPad games list.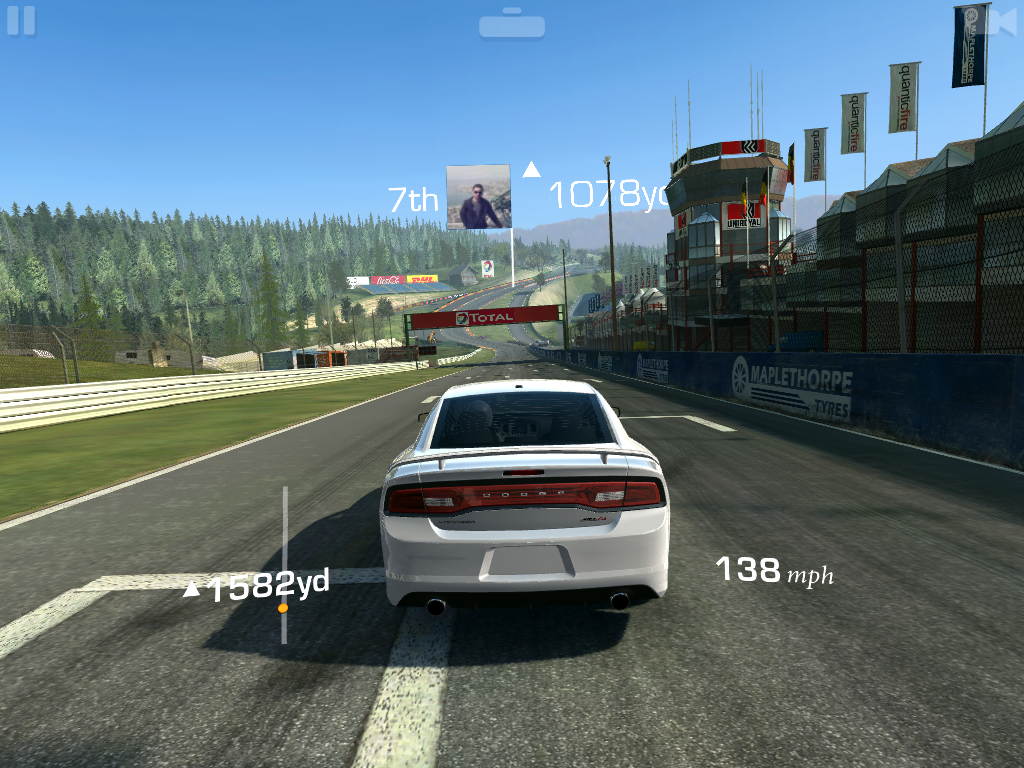 This is a real treat for those who love fast cars. This game gives you the real feeling of car racing. Game play is very simple. With variety of cars and track you will surely enjoy playing this game. Graphics are really good. You can purchase, upgrade and repair your cars. Your driver fame increases with every race you win. The most amazing thing about this awesome game is that, it is totally free, so we also included it in our list of most awesome iPad games.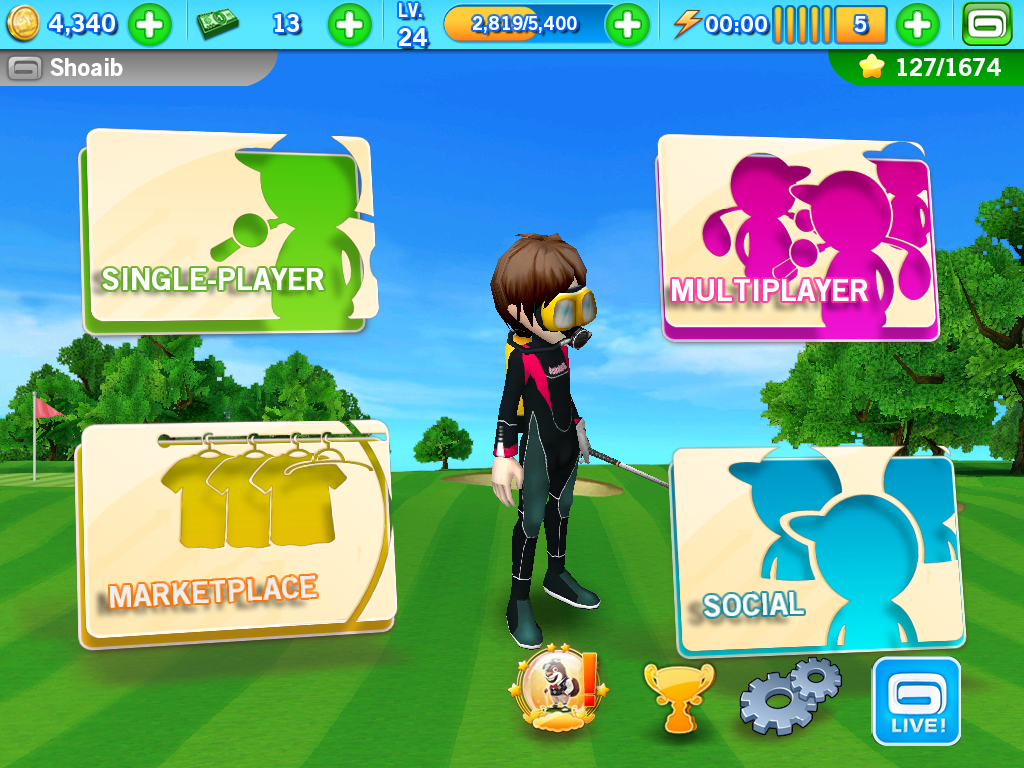 Playing Golf on iPad is not interesting before this app. This game is beautifully designed and very easy to play. Best part is you can play online or with friends. After completion of each region the new country gets unlocked with its traditional golf courses and background music which is very awesome. You can upgrade your character with different dresses and add-ons. You can buy sticks and moves as well from store. You will surely fell in love with the high-end graphics of this game. It's totally free. Go grab it on iTunes store.
Believe me there is no other tennis related game exist on app store as compared to this one. Super graphics, easy game play, and rewards are the best part of this game. There are three levels on this game. Beginners, immature and professional. You can choose whatever you want. Players ranking is available as well. You will get higher rank as soon as you win more. Daily sponsors also share your reward with you. Wither its back hand or drop shot or slice shot; you can play almost every lawn tennis shot here. A tutorial is also available to guide you how to play this game. Multiplayer is also available. Other player can connect through Bluetooth. This game has a high price tag of 5 USD, but believes me you will not feel any regret after spending this amount. This game is the one of the reason why i use my iPad daily and has a special place in the list of most awesome iPad games installed on my iPad..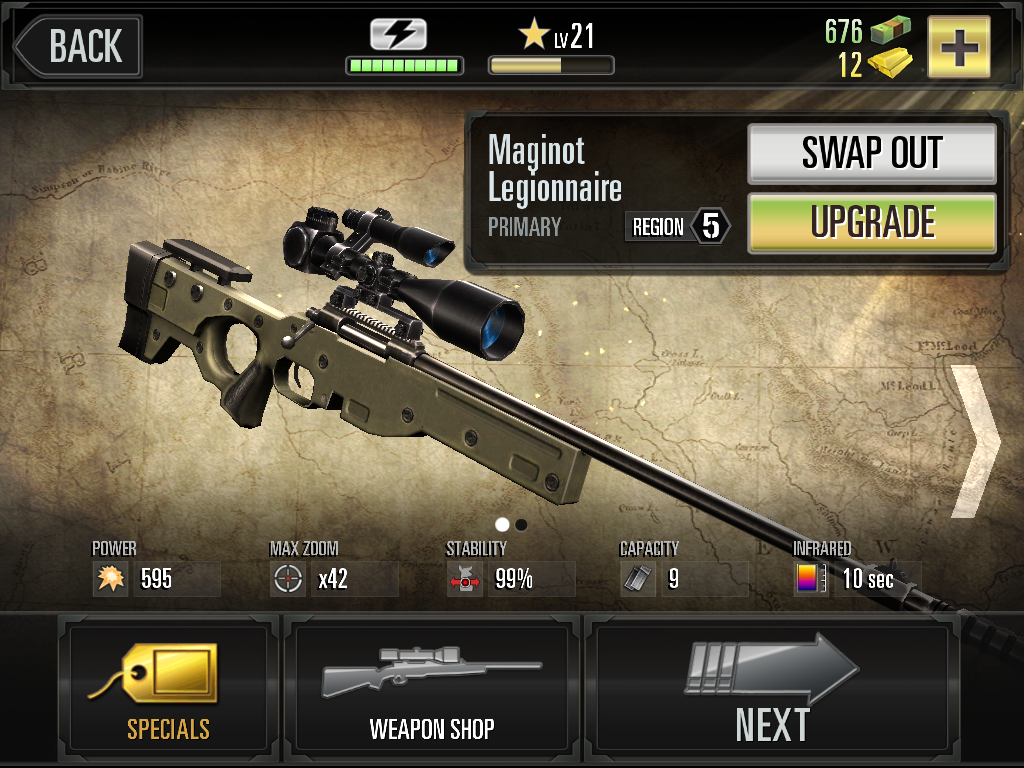 Deer Hunter is one of my favorite game for iPad. It takes you in a real hunting environment in different regions. You can hunt No of different and unique animals. You have to kill them with a heart, lung, brain and body shot as per level requirement. There are no of rifles, shot guns and pistols available for hunting. You can purchase them some high end guns as well. The real thrill is to hunt down an animal with a heart or lung shot while he is running. 3D effect of bullet traveling is a treat to watch. Download it from iTunes. It is totally free.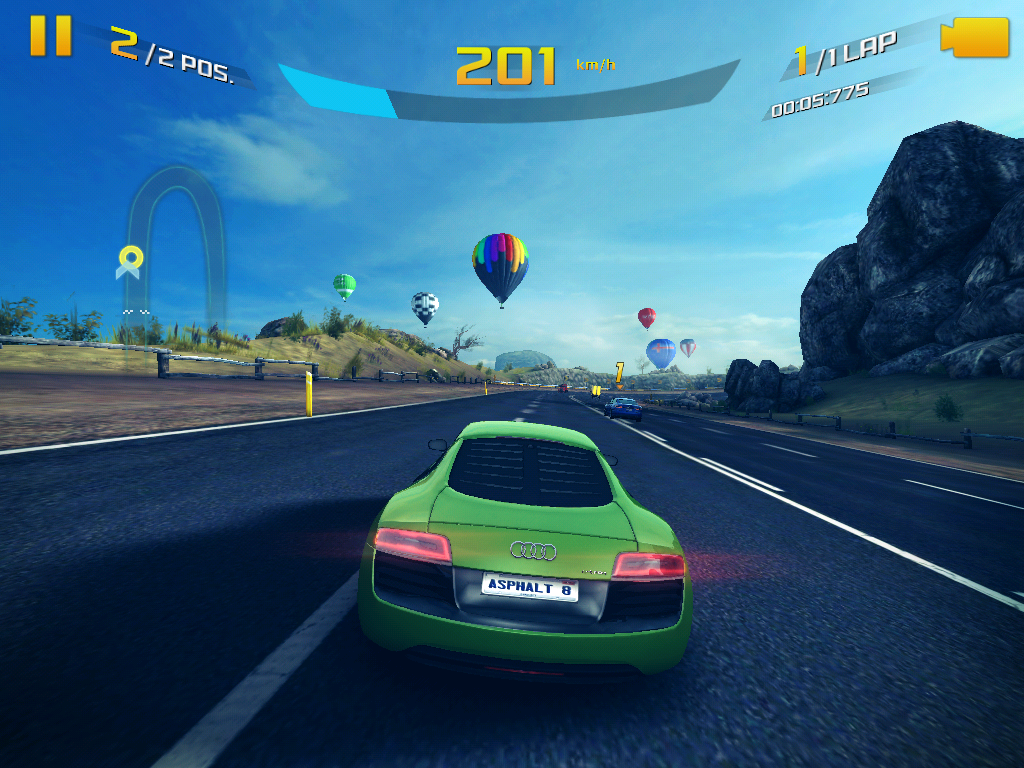 Yet another amazing arcade car racing game for iPad. Asphalt 8 reaches a new turning point. You can perform dynamic, high-speed aerial stunts in an intense driving experience powered by a brand-new physics engine. This game takes you in some wild locations and inspiring cities. With realistic effects you can feel the car crashes and damages and a gravity defying experience takes you another level of recreation and fun. Live multiplayer and asynchronous challenges are available as well. In short this is a complete package for people who like fast cars and steady tracks. With a price tag of just 99 cents go and download it.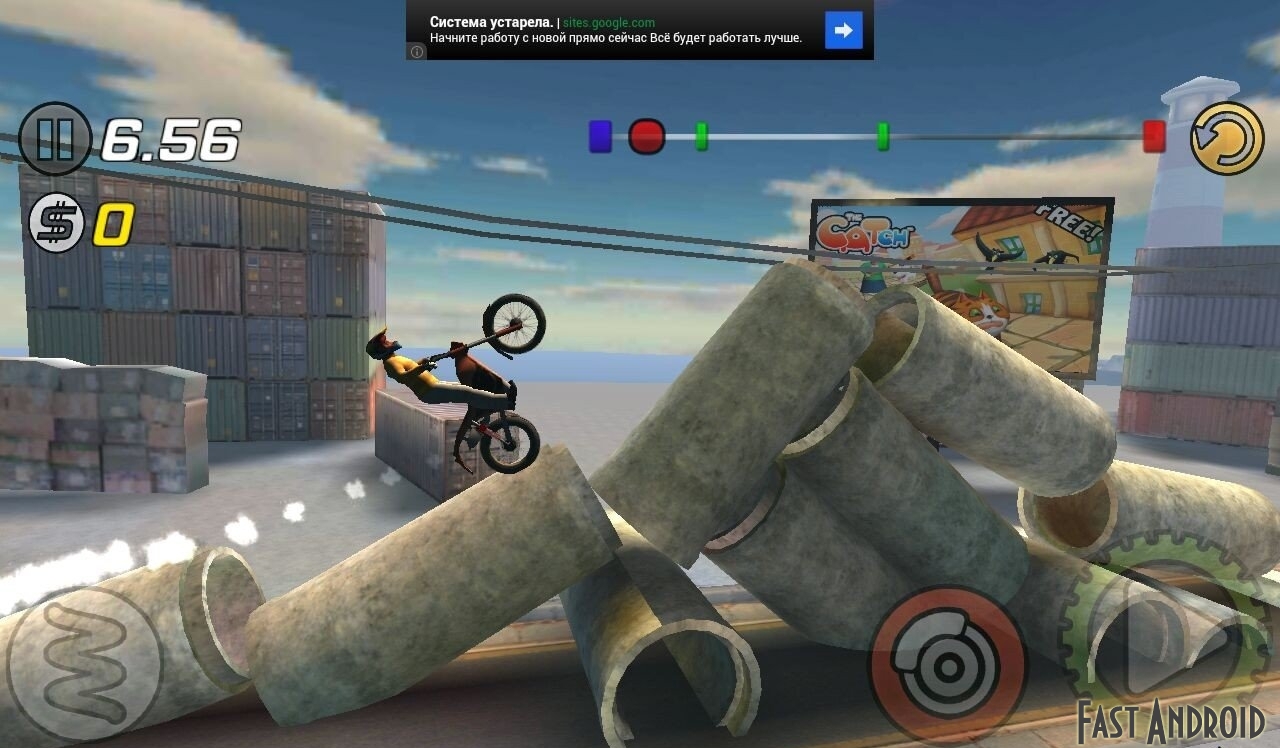 Trial Xtreme 3 will take your breath away with its new innovations and amazing features. Tackle 112 completely original courses, fighting your friends for the race, win while carefully controlling your bike to ensure that you don't fall victim to one of the many hundreds of mines, water pipes, or wrecked cars that are standing in your way.Race against your friends and the world top Trials bikers head to head, shoulder to shoulder to prove to everyone what we already know- That you are No 1, the best Trial Xtremist out there.Customize your bike and rider to your own tastes, then hit the course and win the race by taking advantage of the brilliant new social media and offline multiplayer options, which allows you to challenge friends or random players even when they are off line.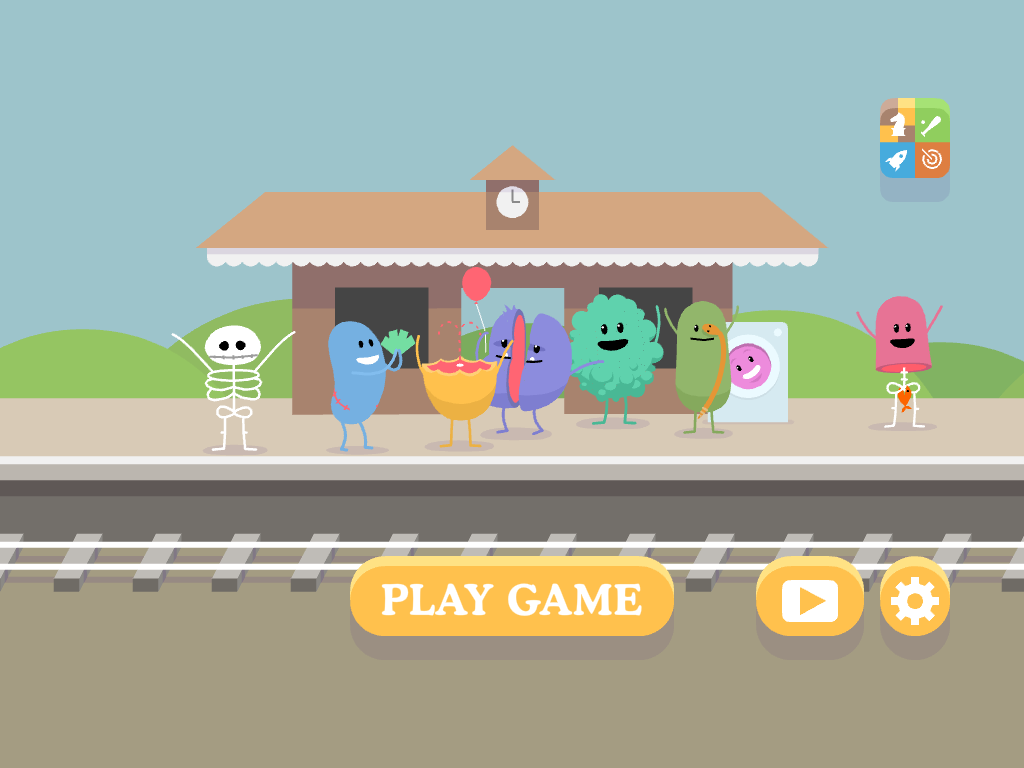 Dumb Ways to die is simple yet another interesting game. This game uses different interesting and insane method to give death to your character. All you need to do is to save your character from these methods. Time and quick decision making is the key to play this game in a better way. You will find it really interesting while playing. Either you give a hot dog to snake to save yourself or stop the 6 holes in your body with six fingers to prevent the blood flow out or save your private parts from fish attacks.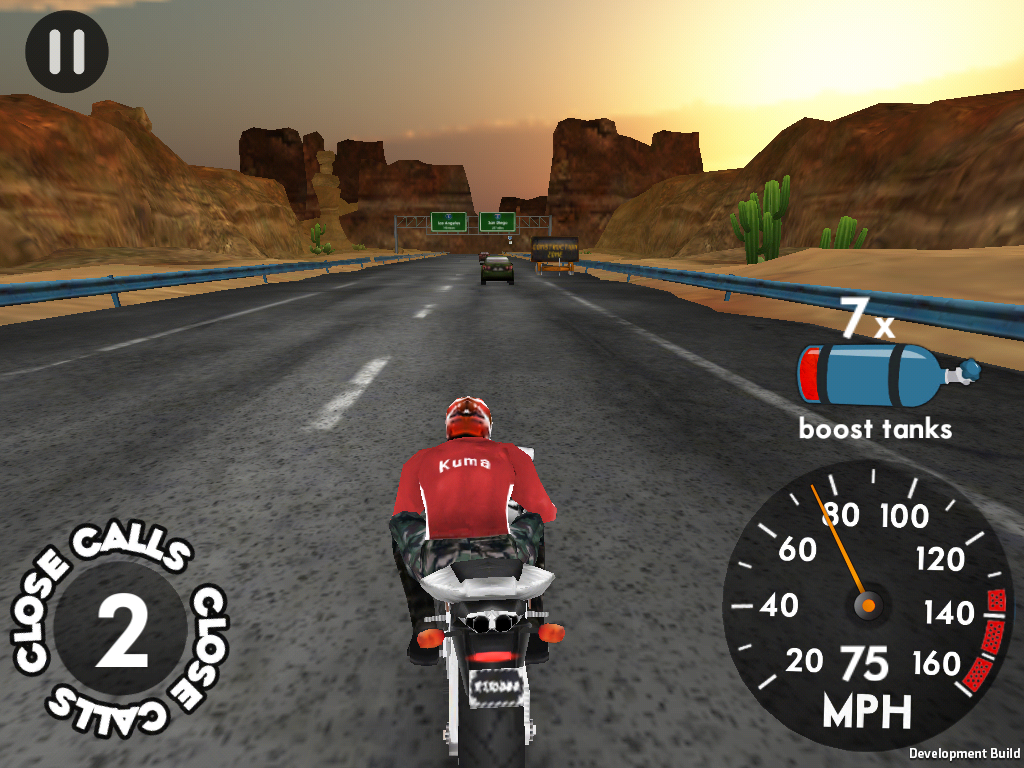 Highway rider is a fun game to play. It is a little tricky. Driving a sports bike on a highway you need to avoid obstacles, cars and trucks. Although by a near miss with any one of them gives you boost which increases your speed. You can buy different types of bikes and dresses here as well.
How many of these iPad games you have already installed. Also share you own list of most awesome iPad games in comments.