Free Google Earth Pro now available to download. Yes you heard it rite. Google announced in its blog post that Google Earth pro is now free to download. If you are paying 400$ before for its licensing than it can be a tragic news for you. Previously it was available on a premium price of 400 USD but now it is totally free for everyone. Google is popular in providing free services to its customer from the the very beginning. However some of its pro services are not free. You have to pay to avail them. Google Earth Pro is one of that service. But now Google announced that they want more and more people to use the premium features that's why Google Earth Pro is free now.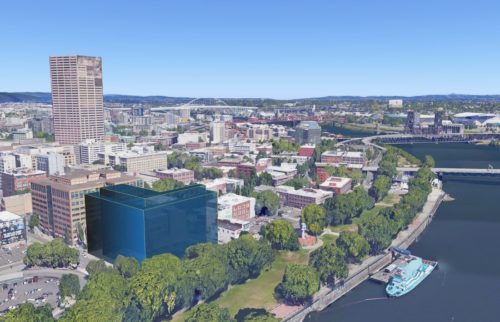 Google earth pro is used most widely by business,scientist and engineers to use features and detailed imagery of Google Earth, along with advanced tools that help you measure 3D buildings, print high-resolution images for presentations or reports, and record HD movies of your virtual flights around the world. This free Google Earth Pro version will remain free for 2 years. May be Google extend this free version duration in future.
Google stated on its blog
Starting today, even more people will be able to access Google Earth Pro: we're making it available for free. To see what Earth Pro can do for you—or to just have fun flying around the world—grab a free key and download Earth Pro today. If you're an existing user, your key will continue to work with no changes required.
How to Get Free Google Earth Pro?
Well that is a best opportunity for you to grab a free copy for yourself. You can visualize the awesomeness of free Google earth pro by drawing 3D buildings or making HD videos. All you need is to signup to grab the free Google Earth pro key. You need to fill a form and you will receive a key at your email ID. Download the software and register it with the key and use the full features for free.
Some of the Google earth pro features are listed here which you will get now free of cost.
Advanced Measurements: Measure parking lots and land developments with polygon area measure, or determine affected radius with circle measure.
High-resolution printing: Print Images up to 4800×3200 PX resolution.
Exclusive Pro data layers: Demographics, parcels, and traffic count.
Spreadsheet Import: Ingest up to 2500 addresses at a time, assigning Placemarks and style templates in bulk.
GIS import: Visualize ESRI shapefiles (.shp) and MapInfo (.tab) files.
Movie-Maker: Export Windows Media and QuickTime HD movies, up to 1920×1080 resolution.