Another latest Sonic game has been launched under the collaboration of Sega and Nintendo. It is the third game in this agreement and has been named as Sonic Boom. Other two games were Mario & Sonic at the Sochi 2014 Olympic Winter Games and Sonic: The Lost World. This game is to be launched for Wii U and 3DS portable consoles. According to the reports, the game will be developed by some Western studios. The responsibility of developing the Wii U version of Sonic Boom is on Los Angeles-based studio Big Red Button. While The 3DS version of Sonic Boom is being developed by San Francisco-based studio Sanzaru Games.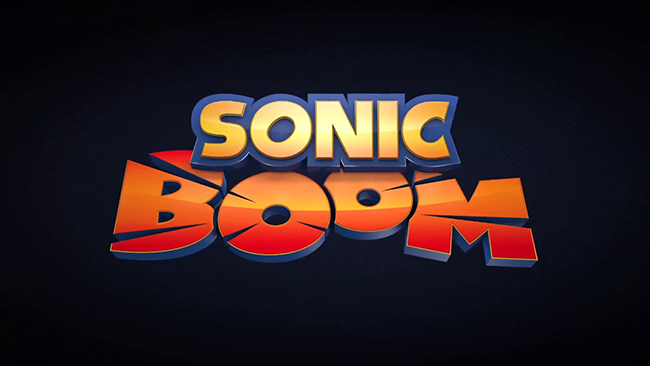 Sonic Boom Game Features:
Talking about the visual identity of Sonic Boom, it includes various unique and amazing characters. The players in this game will enjoy being at different locations. The game is full of action and huge entertainment.Talking about both the versions of the game, the Wii U version will mainly focus on combat and exploration. According to Big Red Button, the game will be:
"a very different Sonic, both in tone and art direction."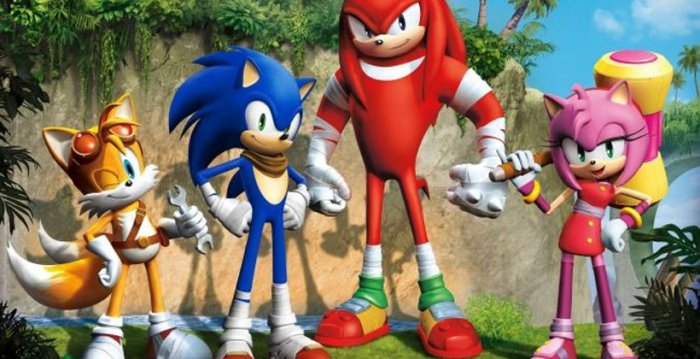 While the 3DS version will have different environments and enemies as compared to the Wii U version.
"We want to ensure that the Sonic brand continues to evolve and appeal to new generations of Sonic fans and this different look introduces a fresh approach that will be at once both familiar and new to consumers," said John Cheng, President & COO, SEGA of America. "We are committed to supporting this initiative to provide great entertainment to fans for all
aspects of their lives."
The game will feature four players: Sonic for the ride will be his buddies – Tails, Knuckles and counterpart Amy Rose. In addition to this, the game offers you to enjoy the traditional sense of speed. Furthermore, the game features a new "Enerbeam" mechanic which lets you to explore the game's world in different many ways. The game looks seems fantastic enough so far. Hopefully the game play will also be good. The trailer of this game has been released in French which shows Wii U footage.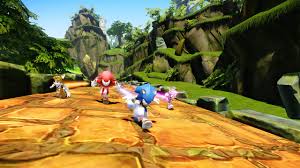 Hiroyuki Miyazaki, SEGA chief content officer for Sonic, said
"SEGA is constantly looking to feed the appetite of Sonic fans, new and existing alike. The various pieces of the Sonic Boom project, such as its unique look, mix of comedy, and action and its focus on the whole ensemble with Sonic as the star, offer another exciting part of that universe for people to explore and enjoy. It will be at once familiar but also new."
Sonic Boom Television Series:
Another great news is that Sega has also announced to collaborate with OuiDo productions for an amazing Television series of Sonic Boom. The series features 52 episodes, each episode is of 11 minutes long. The TV series of Sonic Boom will be aired in North America on Cartoon Network during the 2014-2015 season. You will surely enjoy playing this exciting game. Stay with us for more official updates on Sonic Boom.