Our today's post will feature one of the best apps that has been launched recently. Yes!!! This post is about the Review of a Bird's Journey App. A Bird's Journey is simply an amazing app. The game is funny and exciting. The graphics and designs of this game are excellent. The game is simple yet addictive. Also the soundtrack of this game is incredible enough and matches the art style of the game perfectly. The color scheming of this game is colorful and impressive.
Review of the App:
Details & Description: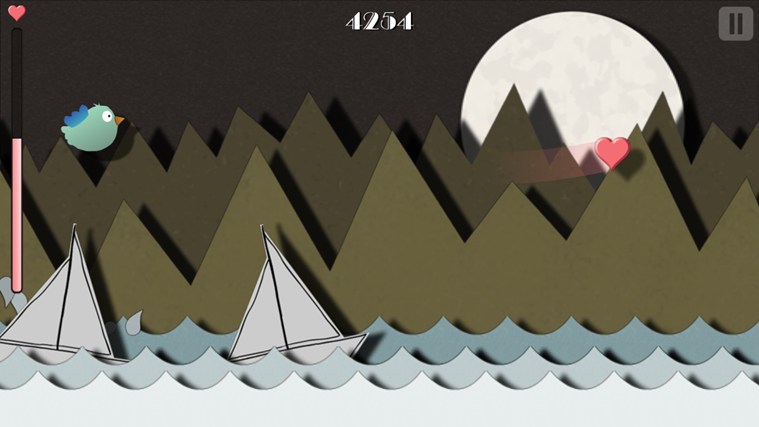 The game is full of theatrical scenes. It is a single player game in which you are a tiny bird. You fly through out different places i.e. different countries and continents of the world. The main obstacle in your way are the ships and buoys. Hence, You have to be careful from the boats which come in your way. You have to skim across the surface of the waves. You save your energy by flapping your wings. You have to fly as far as possible by reaching your destination and completing the game play.
Features Of the App:
The character of this game is a cute and little chubby bird. The game is very easy yet skillful to play. You will have opportunity to enjoy different exciting levels and scenes. All scenes are unique and awesome. Moreover, the game also allows you to improve your bird skills. For this, this app features XP system. You have chance to earn bonus points by unlocking energy items or speed boosts. In short, you have various many achievements to complete. The picturesque places developed by the developers of the game are superb and well designed. Talking about the graphics style, the app posses Paper theater" style graphics with Retina screen support. You can check the screen shots of a Bird's Journey app.
Accessing The App:
This app is amazing as it meets accessibility requirements. Hence everyone can easily access this app. This app is compatible with iPhone 3GS/4, iPad 1, iPad 2, iPod Touch 3d/4th. The game is available on both android and tablets.
Price:
About the price, this app was first priced at 1.28$ but now this price has been dropped to Free.
Conclusion:
The gaming dynamics are very entertaining. The design and concept of the game is intriguing and delightful. This is one of the best games to kill your time. And this app is considered as one of the top apps on the app store. Moreover, this app has also been featured by Microsoft on the Windows Store. This app has received positive reviews from the users. You will definitely love playing this exciting game. For more updates, stay tuned with us.