What are the best android apps you must have in your Smartphone? This is the question pope up in everyone's mind who own an android smartphone. If you owned an android device and are app fanatic then you must have lots of apps installed on it. Everyone has different and unique choice about applications he uses. Some are games fanatic, some love chatting and some love photography apps. I have created a list of 10 best android apps that you must have installed on your android. I found them very good and recommend you all to install them and facilitate yourself in a better way.
WeChat
WeChat is a Chinese based startup providing free texting, voice messages, and video calls in your pocket. 300 million people love WeChat because it's fast, reliable, private, and always on. You will get the benefits of instant messaging with group chats, sharing photos and videos. The most amazing feature of WeChat is "Shake". You just need to shake your phone and at the same time in world if someone also shakes his or her phone he will appear in the message box. You can connect with him/her. Another good feature is to chat with your friends or people nearby.
Clean Master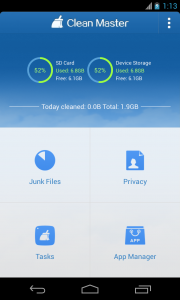 Clean Master is a best app to kill your useless processes in the phone. These process slow up the mobile speed and use extra battery. It is a complete package of all in one cleanup app. It can clear cache and residual files, search/call/text history. The "App" Management option gives you the opportunity to move or uninstall/backup apps. This app is available in 25 countries and over 10 million users are using it. I personally think clean master is one in the best android apps category available on Play store.
Feedly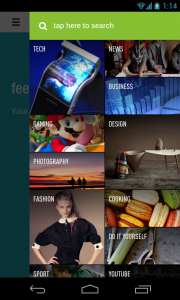 Feedly is a new way to browse the content of your favorite sites, rss feeds, tumblr blogs and YouTube channels. Instead of having to hunt down for information, feedly uses RSS to aggregate the contents of the news sites and blogs you like and deliver them as a fast mobile-optimized experience. Feedly is an RSS news reader re-imagined for android phones and tablets. It makes browsing faster. The content of your rss feeds and blogs are transformed into pocket-sized cards which load very fast and are easy to browse. Feedly also offers two-way sync with Google Reader. Articles you read in feedly are automatically marked as read in Google Reader. Articles you save for later in feedly are automatically starred in Google Reader. RSS feeds you add to feedly are automatically added to Google Reader. Feedly makes sharing content on twitter, Facebook and Google+ very simple, either directly or using Buffer.This app should be present in your best android apps collection.
Google Keep

Quickly capture what's on your mind and recall it easily wherever you are. Create a checklist, enter a voice note or snap a photo and annotate it. Everything you add is instantly available on all your devices, desktop and mobile. With Google Keep you can keep track of your thoughts via notes, lists and photos, have voice notes transcribed automatically, Color-code your notes to help find them later, Use your notes from anywhere they are safely stored in the cloud and available on the web.
Skype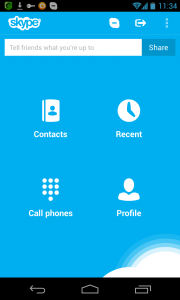 Skype is a very famous voice calling software. It provides you free voice and video calls to anyone else on Skype, whether they're on an Android, iPhone, Mac or PC, as well as IMs to your friends and family, no matter where they are. You can also make low-cost calls and send SMS to mobiles or land lines from your Android Smartphone or tablet. Skype is now powered with Microsoft features also. Just Sign into Skype with your Microsoft account and have your Messenger, Hotmail and Outlook contacts in one place
Avast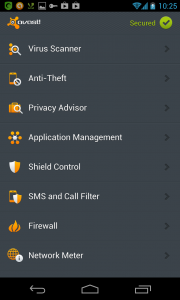 Protect your Android phone and tablet with the free mobile security app with both antivirus and anti-theft. Avast! Mobile Security keeps your device safe from viruses, malware, and spyware. It helps you locate your lost phone through a web-based phone locate feature. Remote device lock and/or memory wipe in its advanced Anti-Theft component keep your data safe. Handy tools like network meter, app manager, and even firewall (on rooted phones) give you complete control of your mobile phone. The best thing about this app is, it is totally free.
Dolphin browser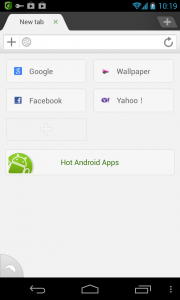 Dolphin makes mobile browsing easy, adapting to the way you want to browse with a personalized home screen, voice and gesture control, customization settings and sharing features. With lighting fast speed, Dolphin blows the rest of the mobile browsers out of the water.
Hotspot Shield VPN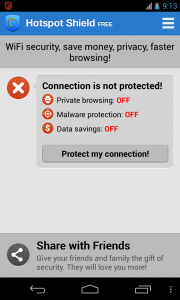 Do you want to access banned website/content on your mobile or tablet? A secure and encrypted browsing? Then you must try the world's most popular FREE VPN app "Hotspot shield VPN". Its free version shows ads during web surface but if you purchase the monthly or annual subscriptions you will get the benefits of faster connection, better cost savings and enhanced security. All subscriptions provide unlimited VPN bandwidth and NO ADS.
Instagram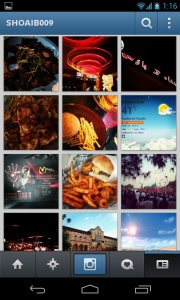 With 130 million users, Instagram is one of the world top photos sharing application. It's a free, fun, and simple way to make and share gorgeous photos on your Android. Pick from one of several gorgeous filtered effects or tilt-shift blur to breathe a new life into your mobile photos. Transform everyday moments into works of art you'll want to share with friends and family. Share your photos in a simple photo stream with friends to see and follow your friends' photos with the click of a single button. Every day you open up Instagram, you'll see new photos from your closest friends, and creative people from around the world. You can share your photos to Facebook, Twitter, Tumblr, Flickr, and Foursquare instantly as well. Instagram recently introduced a new feature of video sharing.You can share a 15 seconds video with your friends as well.
RunKeeper

 If you are a fitness enthusiast then RunKeeper is the best app to track measure and improve your fitness activities. It's like a personal trainer in the pocket. It tracks your running, walking, cycling, hiking, biking and more using the GPS in your android phone. Track your fitness activities and have fun doing it. It provides the detailed stats around your pace, distance, time, and calories burned. It also provides free coaching program to improve your fitness.
What are your best android apps which you use more frequently? Do let us know in comments.