Previously in the month of January, 2014 a Consumer Electronics show was held in Las Vegas. Samsung Electronics unveiled four amazing tablets Galaxy Tab Pro 8.4, Tab Pro 10.1, Tab Pro 12.2, and Galaxy Note Pro 12.2. Nowadays the demand of tablets has increased much more that of the smartphones.As we all know that smartphones are trending towards bigger screens and Samsung is experimenting the same trend on the tablets. Yes, the announced Galaxy Note Pro 12.2 device offers a huge screen with extensive and productive features. It provides you with 12.2 in 2560×1600 Super Clear LCD touchscreen.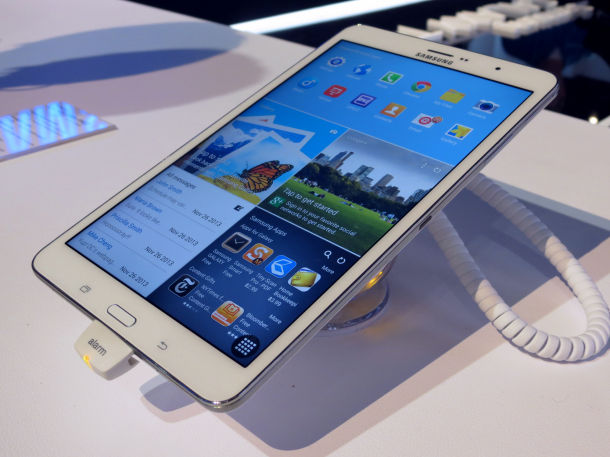 Galaxy Note Pro 12.2 Specifications And Features:
Similar to the previous devices, Galaxy Note Pro 12.2 will also offer you with S Pen functionality. Moreover Note pro 12.2 will be available in different flavors including LTE, 3G and WiFi. Comparing the device with Note Pro 10.1 2014 edition, Galaxy Note Pro 12.2 posses the same design, button layout, "leather-like" back and display resolution (2560×1600, for a pixel density of 247 ppi). However its quite heavier than the Note Pro 10.1. The key feature of Galaxy Note Pro 12.2 is software "Android 4.4 KitKat". You can have access to other new firmware features like Remote PC and Magazine UX. Talking with respect to the power, the WiFi model of Note Pro 12.2 comes with eight-core Exynos 5 chip under the hood, while the 3G/4G model posses 2.3GHz quad-core Qualcomm Snapdragon 800 chip. The table posses amazing Samsung's touch-wiz interface which gives you the access to Flip board-style. the dashboard interface gives you an optimized feel with mail, calendar, messages and other widgets spread out in variety of box sizes on the large screen. The Magazine UX gives you the opportunity to enjoy various business-focused applications. In addition to this, Samsung's new software has lead to multitasking improvements which lets you to run up to four apps on-screen at the same time.You will have access to various useful options like Active Memo, Scrapbook, Screen Write, S Finder and Pen Window. However, to me Pen Window is the most useful feature of this tablet. This enables you to open and switch among a total of eight windows at a time. Opening the 9th window will close the first one on the screen.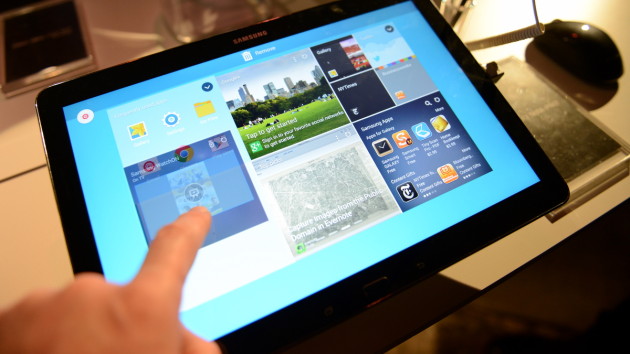 Other specifications of the tablet includes 8MP rear-facing camera, a 2MP front-facing camera, a 9,500mAh battery, 3 GB of RAM, 32GB of internal storage and a micro-SD card slot which can be easily expandable up to 64 GB. The camera allows you to accomplish video conferencing which is really very beneficial for the business men. The tablet is rumored to be launched together with optional 3G and 4G connectivity.
Availability And Price:
Now coming towards the price and availability of Samsung 12.2 Galaxy Note Pro , it has been priced at £649 only. The tablet is expected to be available from its retail outlets from 11th of February, 2014. From the business tablet market's point of view, this tablet is expected to show high jump in sales. Overall, Galaxy Note Pro 12.2 is a business friendly and productivity focused tablet choice. Stay tuned with us for more updates on tablets.