Introduction:
Samsung Galaxy S4 model is still considered as one of the best mobile phones. This time, Samsung will be unveiling its new model titled as Samsung Galaxy S5. Korean company's new smartphone will have number of great features. In this piece of content, we have gathered all information, details and rumors about Samsung Galaxy s5. Recently Samsung Electronics released a teaser trailer for Samsung Galaxy S5 (popularly known as Unpacked 5).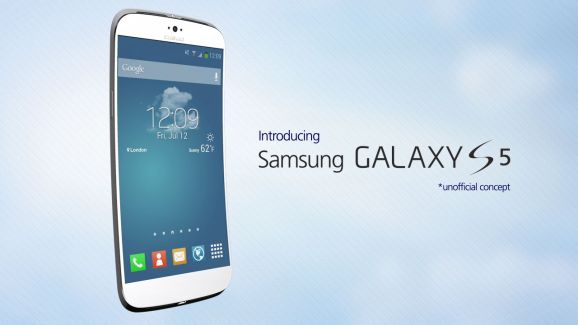 Samsung Galaxy S5 Features:
Flexible Design:
Previously the use of plastic made it look and feel cheap. This time Catcher (popular company who makes metal bodies for Apple and HTC) will be responsible for making Galaxy casings for Samsung. Materials like Magnesium and aluminium will be used.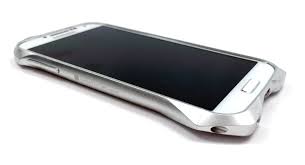 Water And Dust Resistant:
Samsung Galaxy S5 will be weather and dust proof smartphone. In short this smartphone will be resistant to water and dust.
Processor:
Before we heard a rumor that S5 will be the first Android phone to run a 64-bit processor of Android 4.4 Kit Kat. But it is now heard that it will come with plain old 32-bit silicon. Moreover the phone is expected to come up with quad-core Qualcomm Snapdragon 800 processor clocked to 2.56 GHz and 3 GB of RAM.
Super Sensitive New Camera:
Another great news is that Samsung this time is probably expected to feature super sensitive new camera in its new model. Yes, Samsung Electronics have developed a new 13MP camera for 2014 smartphones' generation. This new module of camera will have anti-shake image stabilization. Moreover, you can also have access to module supporting anti-shake correction of up to 1.5 degrees. The camera results will be amazing enough. The output images appear to be with eight times higher brightness.
Display:
Samsung Galaxy S5 features amazing 2560×1440 2K HD screen. It will feature a 5.25 inch AMOLED display with 1440p resolution.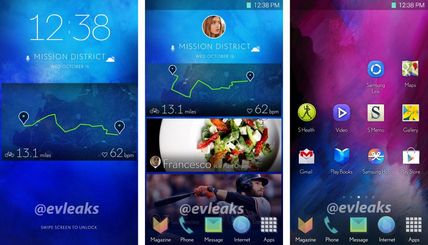 Other Features:
Below are the leaked screen shots of upcoming Samsung Galaxy S5. The home screen of this new model looks like Google. On the display you will be able to see cards injected with steroids given healthy and attractive colors. The cards include Social updates, calendar appointments, parcel tracking, flight information, sports updates and fitness tracking.
Another amazing feature is that this time Samsung instead of using fingertips scanning feature has used retina-scanning security feature. the smartphone will feature 2,900 mAh battery. It is also rumored that Samsung probably will be launching uni-body design along with a sealed in battery.
Two speakers are located on the front of the smartphone. These speakers are together known as Boom Sound. The sound system is amazing.
Price And Release Date:
Samsung Electronics has announced to launch an Unpacked 5 event on 24th February at Mobile World Congress in Barcelona. The event will be very decent and be pure business presentation. Coming towards the price tag, the Galaxy S5 is expected to cost the same as the Samsung Galaxy S4 i.e. around £550 / $650 / AU$700 SIM-free.
You will love this amazing  smartphone with great many features and specifications. Stay tuned with us for more updates.