Learn District startup is a game studio focusing on developing educational games. The basic aim of this start up is to promote literacy and fun way of education through gaming. Laila Shabbir is the CEO of Learn District, she is an IT woman who has earned her degree from MIT. She is an economist, developer and a passionate game designer.San Diego based entrepreneur who has a talented team of wonderful people. Learn district startup was formed by husband wife duo; Laila Shabbir and Ish Syed in 2013. Both husband and wife have a 6 year experience in tutoring and a deep urge in developing access to education through technology.
The Team:
In 2013, Yue Li, Elijah Hudley, and Andrew Dang joined hands with this startup and start working on their first project named PENGUEMIC. The game is funded by Kickstarter. The whole team lives together in a hacker house where they spend whole day playing video games and at night they create better and rectified versions of those games.

Vision:
The basic vision behind this startup, was the idea to teach youngsters through education games. Now a day's youngsters are bombard with various distractions in class by tablets, iPads, iPhones and much more. All things are now a touch away. Angry birds, Smash Hit and many other games are making youngsters addicted of themselves. These aggressive games are cultivating aggression in young minds. Here is the time to give these games a positive and unique touch through education games. Education game is the genre that is being neglected for years. Games and education haven't been blend together although their collaboration can produce best results in education by engaging students in gaming.
Laila Shabbir said:
As someone interested in educating a generation, gaming is the most exciting  industry to be in because of its effectiveness and growing presence in day to day life. There's much good to be done with gaming; we're only scratching at the surface today.
By embracing educational games, we can learn swiftly in a rather amusing way. If students can spend plenty of hours while playing angry birds then they can also spend it on education games. All we need is to create a positive, fun loving and a unique touch to this ignored genre of gaming industry. Learn District startup aims to fill that sphere though the bunch of its talented team.
I want to make games because games are fun! Personally, I like my games to be short and sweet. Yue Li  Art Director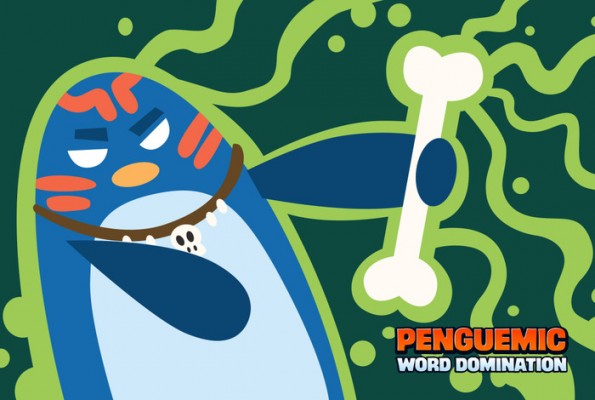 Learn District startup is unique in its vision from other startups because it is an educational startup aiming to bring change in education and gaming sector.
 I played Cloud while growing up, and realized that games can let me experience things that I cannot in real life, for e.g., befriending clouds. In High School, I aspired to become an engineer, study computer science and illustration; but later realized that I can combine all my interests (programming, drawing, animation, and music) while making games.  Andrew Dang Animator
Problems Faced:
Many problems were faced during this initiative like standard first time product development issues: scope, timeline and managing expectations in outside and inside world.
 Latest Project:
PENGUEMIC World Domination is an outcome of these efforts. It is an educating plus fun oriented game. It's all about the power of your vocabulary. Hey! Youngsters do you have that power to destroy these nasty creatures? Whoa then join hands with the gang of penguin to teach them a lesson. Penguins are not laughing stock anymore now they refuse to be cute and fragile ones. They are aggressive warriors now don't angry them.

The Game Play:
The game play is scattered in various continents and there are different villains in every region. Almost there are 10 different battle fields. This time the monstrous creatures will attack you with super words each appearing in the SAT*/GRE**/GMAT*** exams. You need good reflexes, good know how of penguins and yeah fast thinking to encounter these villains. Bombard them with best vocabulary and show them their way out. At the initial stage one of two cards will be available to you representing allied units. Further more! You will receive more cards that are randomly selected from a pair of aggressive abracadabra and defensive magic spells. These vocabulary words have the ability to combat with enemies.
As enemies' cyclone attack the battlefield, allied unit will be send to face them. Be prepared though – if your unit is the wrong counter to the enemy then you will add magic spells and enchantment to add strength to your team and beat the villains out.
This game revolves around sensing and recognizing the word and then giving the best and most suitable response to them. Otherwise, you will lose this battle. Rite now this game is only available for iOS.