Everyone is seems to be worried and want to stop getting spam emails in their inbox. You might get wondering that where these spammer get your email address and start sending you their crap? Here we have solution for you which can help you to stop getting spam emails right in your inbox. Here we have discussed 2 best ways to stop spammers in Gmail, Hotmail and many other email services, also block all the unwanted emails.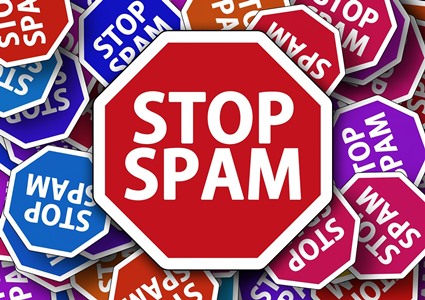 Complete guide to stop getting spam emails in your Inbox
Method-1
All you have to do is to add a modifier in your email address while subscribing to any mailing service.
When entering your email to other sites, extend your email username by adding '+ (someword)'. Doing this way you will get to know where spammers get your email from and you can filter them out.
While registering on websites, instead of providing your email address normally, like username@example.com, add a plus '+' symbol followed by something which would describe the site/service or anything you want. For example: username+burger@example.com
Some email providers ignore anything written after the + sign, so you will still get emails in your inbox. This way in future if you get a spam email or something you never expected, you can always look at the "to" field and see what's written after the + symbol and it will explain who is selling your email.
This is also useful to filter out emails. Gmail, for example will allow you to filter out emails sent to a particular address. This is useful when spam emails won't stop and when there is no unsubscribe button.
Note: This method doesn't work with Yahoo Mail. Also some of the sites with form validation might not allow the "+" symbol. But for most of the sites, it should work fine.
If you are using Gmail and find out that you are getting spam mails at the username+burger@gmail.com address then you can setup a custom filter to divert all the emails having "to" field as username+burger@gmail.com to trash. Hope so by doing this method you can stop getting spam emails in your inbox or you will be able to filter them out.
Method-2
Here is another simple method to stop getting spam emails. Create an account on Blur download its chrome extension. It automatically popup when filling in an e-mail address and lets you generate a fake one. They work everywhere they don't expire until you tell them too. They just forward to your real inbox. Blur has other features which you can use as per your requirement.
Which technique you use to avoid spammer's emails. Share with us in comments.