Today, Pakistan is passing through a sensitive era. Pakistan's major portion of its population is youth. Every year thousands of graduates pass their graduation but still there is unemployment at its peak. Our government and corporate world, both entities failed to provide opportunities to youth. The key solution to all these problems is entrepreneurship. Through entrepreneurship youth can utilize its intellect in a new dimension. This will generate jobs for upcoming graduates and will change their lifestyle. Entrepreneurship is a life changing skill. All it needs is dedication and seriousness. Jumpstart Pakistan is an event whose basic aim is to produce and to support young entrepreneurs.
Jumpstart Pakistan
Pakistani IT firm Moftak Solutions launched a project named Jumpstart Pakistan. Its unique greenhouse concept aims to connect experienced industry gurus with young entrepreneurs for mentorship and financial investment. The CEO Khurram Mujtabba added that:
The JumpStart entrepreneurship campaign is envisioned as an attempt at social change through technology.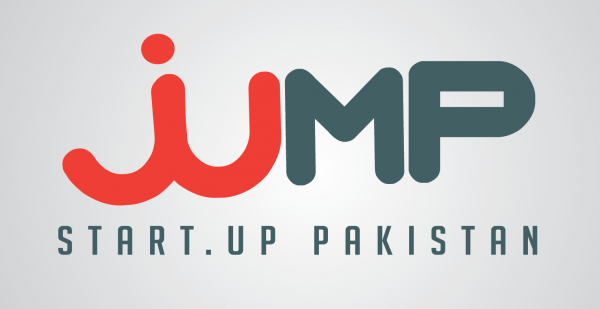 He also added that the green house effect is quite different from incubation methodology as it bring experts as investors. It shepherds the young blood. Green house environment is a controlled environment by business gurus and investors that shape the young entrepreneurs to guard them from mistakes. Mujtaba also added that:
The CEOs are already looking to invest in start-ups and make money off them. In this case, they might have a hands-off business in a couple of years and retain the equity.
How does Jumpstart Pakistan Work?
In this event Jumpstart Pakistan took hundreds of applications from all over the Pakistan. Jumpstart Pakistan believes that entrepreneurial ideas has the power to change the society and boost the economy of Pakistan. Once the idea gets approved, Jumpstart Pakistan provide best mentoring from masters of corporate world and entrepreneurs. These gurus will also provide them with investment and other important skills. Through Jumpstart Pakistan you can play your role in changing Pakistan. Because all the existing NGOs and Political Parties fail to provide the positive change that Pakistan really needs. Entrepreneurial mindset is the most important quality that youth needs because entrepreneurship is the only hope of Pakistan. The basic infrastructure of Jumpstart Pakistan is to support the best idea and to mentor the entrepreneur from the CEOs of existing companies. These gurus will support them and make a person eligible enough so that he could lead from the front. After training these enthusiastic entrepreneurs, the mentors will step down when they will realize that co-founder is ready enough to take the responsibility of the CEO of the company.
Many startups presented their ideas at Jumpstart Pakistan, Islamabad. The idea behind this conference was to promote entrepreneurship in Pakistan by guiding young people to create business models under experienced businessmen. The event partners were P@sha , Microsoft and many others. Some impressive ideas were presented in front of the reputable jury. Like a 9th grade Mubashir Hassan presented his idea in the livestock field. Mubashir from Gujranwala believed that there are many new ways to change the present scenario of Livestock Industry in Pakistan. He also talked about the ways that can convert farming into a flourishing business in Pakistan.  Mubashir spell bounded audience and he also got a standing ovation. After number of sessions, 5 teams were selected and launched in front of investors in Shephard's Pie Session.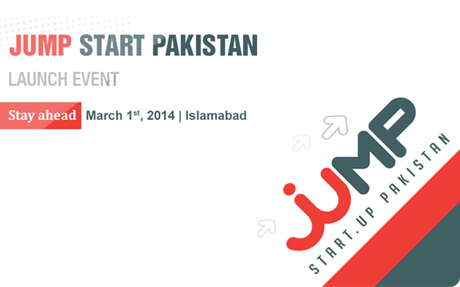 Some of these ideas were: creating a low cost mobile robot which could be used in the industry, Creanyx, an SMS marketing solution and Meri Taleem. The idea of Creanyx was given by a team of four graduates from FAST, Islamabad and were able to impress the investors to such an extent that they got an offer of 5M investment. Meri Taleem is a student portal which will guide students in multiple ways. This initiative is a new kind of opportunity because what a new business lacks the most is funding and this is intensely a discouraging factor. If you have had a startup idea for a while, take this opportunity and go flaunt your idea in front of investors. During the event, speakers including the tech company CEOs, experts, strategists and aspiring entrepreneurs delivered ideas and strategies for assisting new enterprises to step up off the ground and contribute to development. New industry trends and revolutions were also highlighted during the sessions. For example Asad Umar from Pakistan Tehreek-e-Insaf MNA,  joined the session via video link and said that job creation is a critical area of concern in the country at the present moment. Asad Umar also emphasized on Cluster development. He explained that there is a great opportunity for cluster of firms to develop as compared to a single firm. CEO of Roots School Faisal Mushtaq said that the culture of entrepreneurship is improving in Pakistan. "There is always risk involved in such ventures but the youth have to take the chance."
Representatives of Moftak said they were trying to get together 1,500 start-ups for the next five years under  the banner of Jumpstart campaign. So let us all keep our fingers crossed and wait for the time when we see a long stream of passionate entrepreneurs flourishing in our country.